Our Courses
With other vendors, you never know what the instructor skipped. This is partially because most vendors teach from a book. Our courses are delivered using a unique method of blended learning, which utilizes a combination of industry recognized instructional materials, and our own in-house developed materials. The end result? You know exactly what you will learn, and we cover every topic, no skipped material, no "gaps" in learning. Best of all, you get to take home all the slides, presentations, and other instructional material used in the course... take notes on it during class, and use it on the job. In fact, our students often tell us that our books are their "server side reference", because they are so clear and easy-to-use.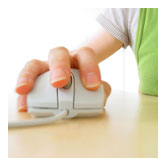 Qualified Instructors
Besides having loads of industry and instructional experience, our instructors have passed industry certification exams... with flying colors. They consistently receive the highest instructor feedback ratings from their students. Many times we have students leaving asking when they can sign up for the next class!
Affordable Pricing, at our place or yours.
Our courses, including hotel and round-trip airfare can start as low as $1295 for a 3 day course. For groups of four or more, we offer affordable on-site training. Call us today for more information.