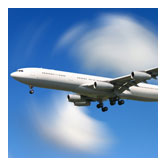 FLY AND LEARN PACKAGES

OTG's Fly & Learn training packages are designed to allow our customers to easily plan for training, without having to worry about the hassle of booking airfare, finding a hotel, or renting a car. Here is how they work:
Enroll in a course. Our enrollment forms will request information about your travel requirements, such as nearest airport(s), seating preferences, and hotel preferences (smoking/non-smoking).
Assuming we can meet all your preferences, our enrollment specialists will book your travel and provide you with itinerary information.
If we cannot meet one of your needs/requirements, we'll contact you to determine if there is an alternate we can meet. If not, you make the call as to whether to attend the course or not (we haven't had this happen yet!).
Our Morrisville, NC facility is located close to the Raleigh/Durham (RDU) international airport; our hotel partners provide free shuttle services to/from the airport, as well as to/from our facility.
We're located near an outlet mall, as well as numerous restaurants (including a nice Cuban restaurant with great Salsa dancing!). Everything (except the airport, which is ~ 1.5 miles away) is literally within walking distance.

You come to learn, we come to teach, and you'll walk away with the best instructional experience you've ever had!
If you're not interested in package pricing, we've also listed our non-package pricing. Choose whichever works best for you.